MACHINERY FOR GARLIC GROWING
HARVESTING – PLANTING – SPLITTING – PEELING OF CLOVE
HEAD LEADERS IN THE GARLIC SECTOR WITH MAX PERFORMANCE AND ACCURACY.
Zocapi is at the forefront of all high precision tools in order to be able to achieve the best possible results in our harvesters – planters – splitters. 
In recent years, Maquinaria zocapi team has being fully dedicated to the development of innovative projects, equipped with the best materials, and always following an innovative style. Innovation is our strongest step forward to development and growth, as well as the main instrument to guarantee competitiveness, sustainability and efficiency.
MORE THAN 30 YEARS OF EXPERIENCE IN THE GARLIC SECTOR
Since the journey Maquinaria zocapi with the first harvesters, planters and splitters, our brand has been synonymous with commitment, quality and creativity. These qualities were driven by a pioneering spirit that has helped us to grow day by day. Much of our work is based on creating, improving and manufacturing machinery for the cultivation of garlic.
For this reason, we make sure to provide an excellent service when it comes to meeting the needs of our customers, with the aim of providing them with the best machines for their businesses.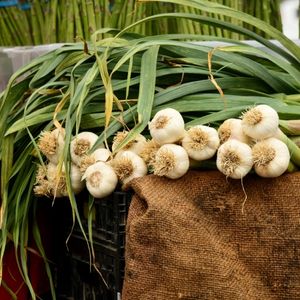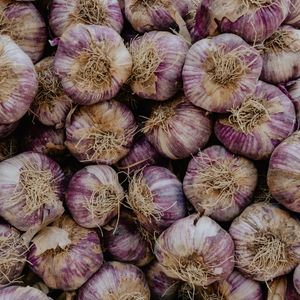 OUR PASSION: GARLIC
In In Zocapi we work with the same illusion and ambition as the first day, with humbleness and respect for the sectors to which we supply our machinery. This philosophy has allowed us to develop more than 20 models of machines for cultivating and treating garlic. These machines are designed to cover rigorous tasks in the agricultural sector, anywhere in the world. Our harvesters, planters, splitters, sorters and peelers are manufactured to carry out any heavy work related to the garlic sector.
HIGH QUALITY MACHINERY
Our team, the use of technological advances and the trust of our final customers have placed us as leaders in sales. This position has been achieved through effort and continuous technical updating; it also has helped us to visualize our future, in which we have set a clear objective: to become the number one brand chosen by customers. We are aware that this is a long process and that the market has constant changes, but we have the necessary resources to achieve our goals. We listen to everyone, taking care of the needs that their work raises, and we try to find the solution that best fits each one.